City Arch River 2015 Temporary Public Art Exhibition Call for Curators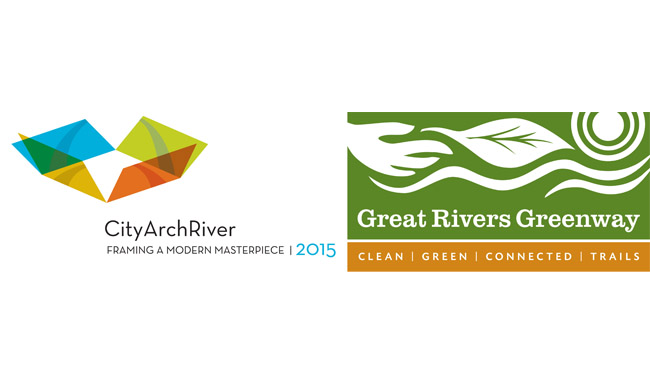 The Gateway Arch, Eero Saarinen's graceful, soaring monument to the expansion of the United States, is one of the world's greatest architectural and sculptural masterpieces. Situated on the banks of the Mississippi River, in the heart of downtown St. Louis, the Arch stands as one of the most visited attractions in the world and continues to be a destination for tourists from around the globe who wish to experience the brilliance of its design.
A host of civic partners have embarked on a transformational project called CityArchRiver 2015 that will recreate the Arch grounds as a vibrant urban park that is welcoming, accessible and relevant to both tourists and residents for generations to come. The design, developed by a team led by Michael Van Valkenburgh Associates, reinvigorates the landscape, renovates and expands the museum, and creates acres of new event spaces and more than five miles of new internal pathways. The plan also includes developing a regular program of temporary public artworks that will bring new insight to this powerful place where the City of St. Louis, the Mississippi River, and the Arch meet.
We are looking for an experienced contemporary art curator or curatorial organization that can bring an innovative approach to commissioning temporary artworks that reflect the vision for this extraordinary place. The initial project or projects would be unveiled in October 2015, and be installed for up to 18 months. Pending a successful first project, the selected curator would have the option to curate the second exhibition, which would launch in 2017.
Qualifications are due May 22, 2014.
A full copy of the Call for Curators can be found at http://www.greatriversgreenway.org/projects/public-bids-rfqs.aspx